How To Build It - Issue 1
It is with great pleasure that we announce the launch of our new technical superyacht magazine How to Build It. The magazine is aimed at professionals who are involved in the design, construction and refit of superyachts and Justin Ratcliffe, well-known industry journalist and long-time friend of SYT, has been appointed as editor of this new magazine.
Commenting on the launch of the magazine and his new role within SuperYacht Times, Justin says:
"I've always been fascinated by the hugely complex business of building a superyacht and how the inkling of an idea in someone's head is transformed into a finished vessel on the water. In fact, I much prefer investigating that creative and industrial process than writing formulaic descriptions of the completed yachts, and I'm happiest when at the shipyards talking to the naval architects, project managers and production teams. So you could say the role of Editor of How to Build It is the perfect job for me!"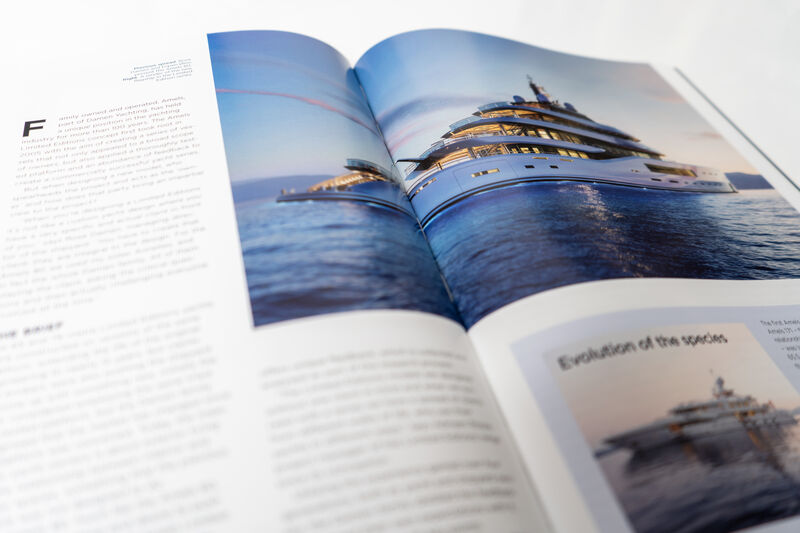 Why another yacht magazine?
First of all, it is not just another glossy yacht magazine. How to Build It is a technical magazine focused on yacht builders, naval architects, yacht managers, owner's representatives, suppliers, captains, crew and other professionals involved in the design, construction and refit of superyachts.
There are more than 600 yachts over 30 metres in-build and many more under refit each year. However, there is no dedicated superyacht publication that specifically focuses on these segments and the people working in them – people who make key decisions that greatly impact yacht projects. Furthermore, onboard technology is rapidly evolving, so we aim to follow the most recent developments, diving into the topics to highlight smart solutions and new technologies.
Last but not least, we have heard from many superyacht suppliers lamenting the lack of a magazine that gives them a platform, informs them about the market and provides an opportunity to present their work to their target audience.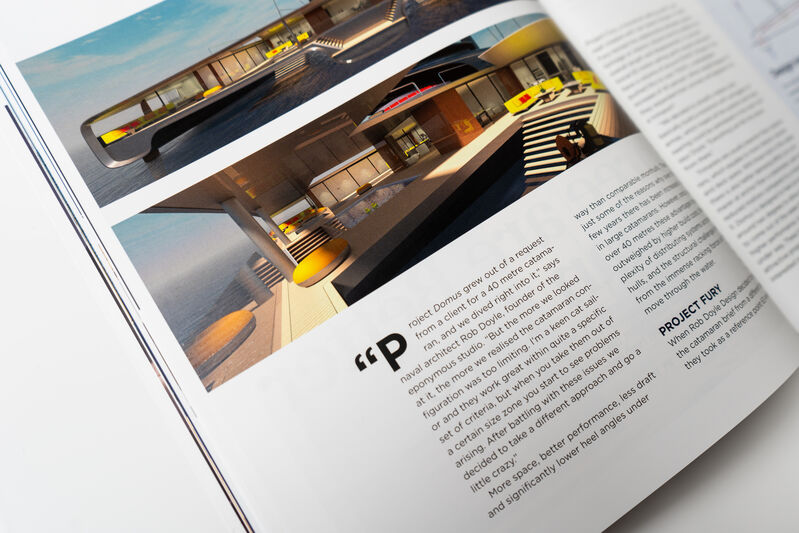 In our debut issue, for example, we cover a wide range of topics of relevance to different sectors of the industry, from the harnessing of new technologies for safer navigation and how a leading brand of semi-custom superyachts sets about creating a new model, to a study of the supply chain challenges facing one of the biggest builders of production boats and whether biofuels can help decarbonise the superyacht fleet.
In between, we have exclusive reports of an innovative project under construction in Italy and another just delivered in Greece, in-depth analysis of a radical trimaran concept, product news and supplier interviews. To research and write these articles we have relied not only on our in-house staff, but also respected freelance journalists such as Phil Draper and Charlotte Thomas.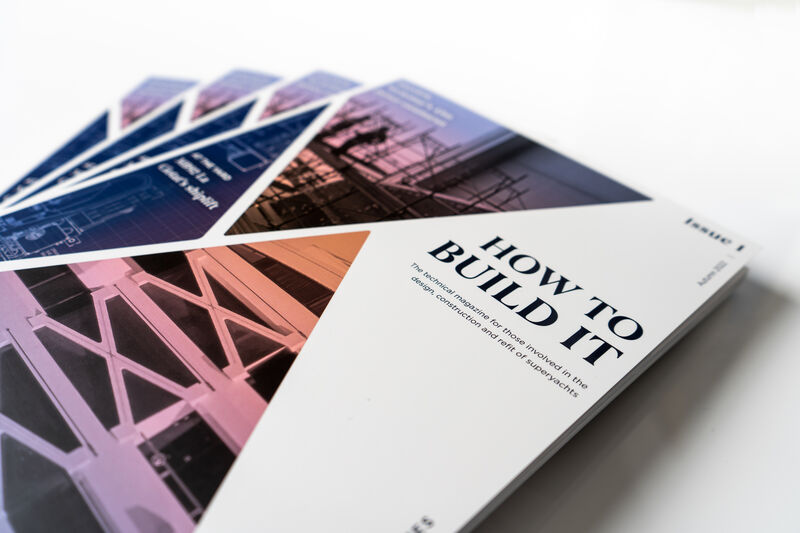 A large number of copies have been mailed out, but if you don't get your copy within the next few weeks then pick one up at our Monaco Yacht Show stand, DS 96, or wait until mid-September when the first issue will be available for free download on our website.
We hope you enjoy reading this first issue of How to Build It and learn something useful from its contents, which is the whole point of the exercise. This is the custom prototype, if you like, drawing on your comments and feedback. In subsequent issues we fully intend to tweak the design and optimise the specs to establish a proven platform for the industry, so please let us know what you think.
Contacts:
Editor: [email protected]
Press release and news: [email protected]
Sales: [email protected]