Monaco Yacht Show
Market Report 2021
Download PDF
Full report (20 pages)
The Monaco Yacht Show Market Report 2021
SuperYacht Times is proud to present the Monaco Yacht Show Market Report 2021. As the official data and intelligence partner of the Monaco Yacht Show, we bring you up to speed with the current state of the superyacht market and give you key facts about the fleet on display at the show.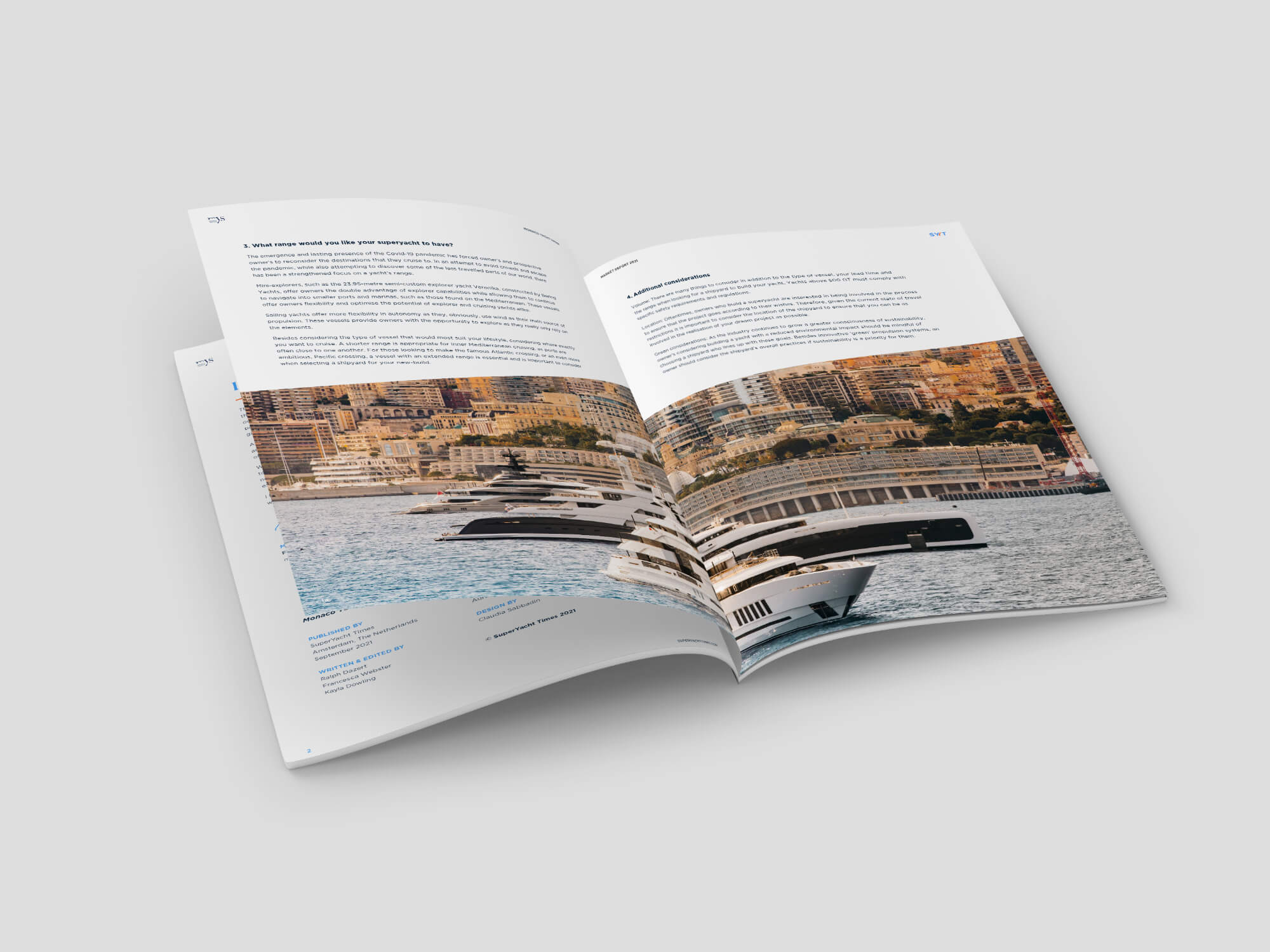 What to expect
After the rollercoaster year of 2020, the market rebounded strongly and is currently positively booming. The Monaco Yacht Show Market Report 2021 gives you the latest statistics about the market's performance for both new and used yacht sales, but it also identifies key trends in the market. In addition, we give you an insight into SuperYacht Times' unrivalled knowledge about superyacht ownership, plus a guide to buying the right kind of new superyacht to suit your needs. The Monaco Yacht Show Market Report 2021 will prepare you fully for the year's most important superyacht show.
Topics covered in the report include:
- Quick Industry Facts
- What is happening in the industry?
- Market Outlook and trends
- How to choose the right shipyard for your new-build
- Ownership of superyachts analysed by region and nationalities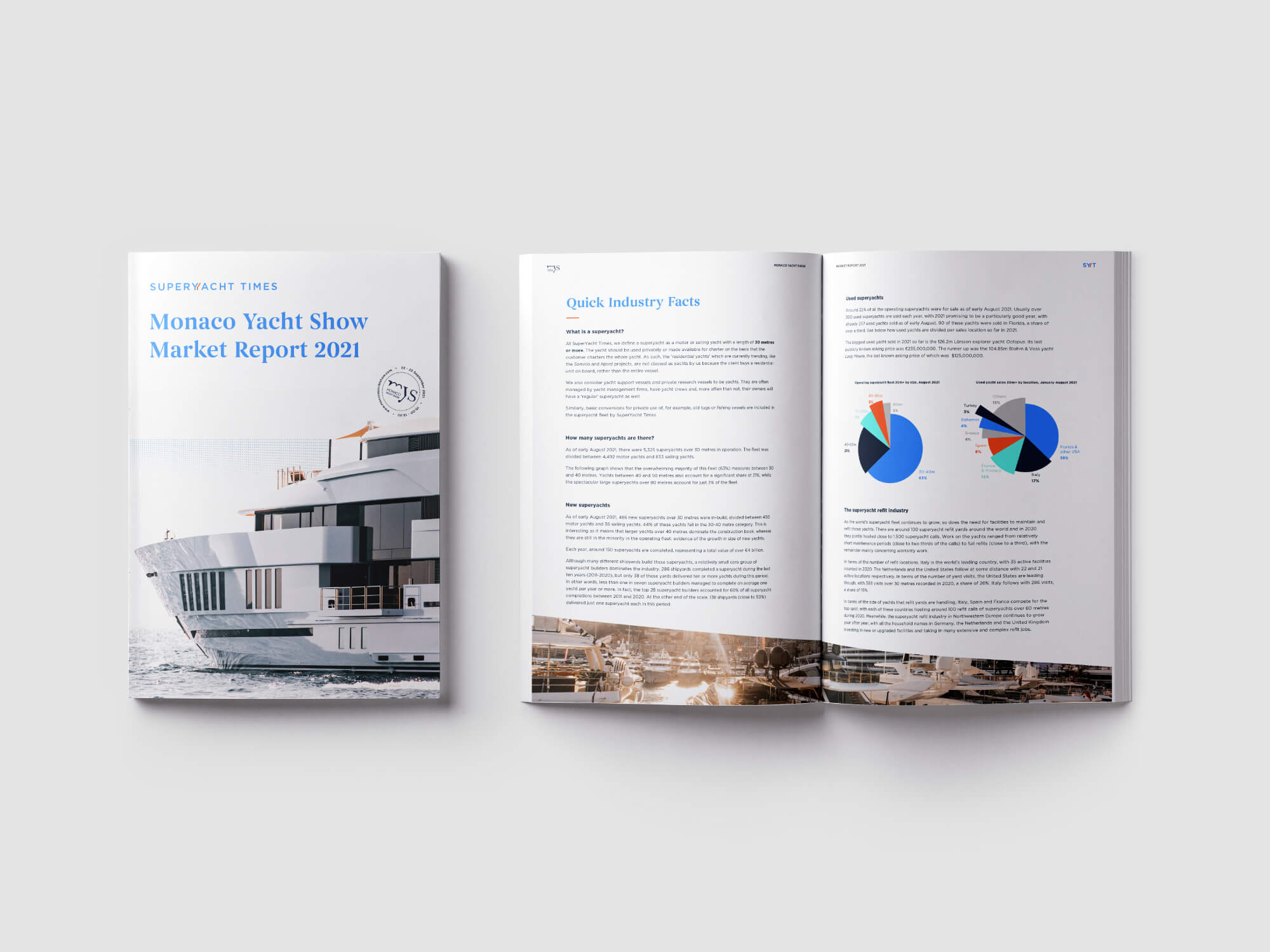 Download your copy of SuperYacht Times' Monaco Yacht Show Market Report 2021 now free of charge. For more information on our bespoke consultancy services or to get a demo of our market-leading superyacht intelligence system SYT iQ, get in touch with our sales team.