Monaco Yacht Show
Market Report 2022
Download PDF
Full report (20 pages)
The Monaco Yacht Show Market Report 2022
SuperYacht Times is proud to present the Monaco Yacht Show Market Report 2022. As the official data and intelligence partner of the Monaco Yacht Show, we bring you up to speed with the current state of the superyacht market and give you key facts about the fleet on display at the show.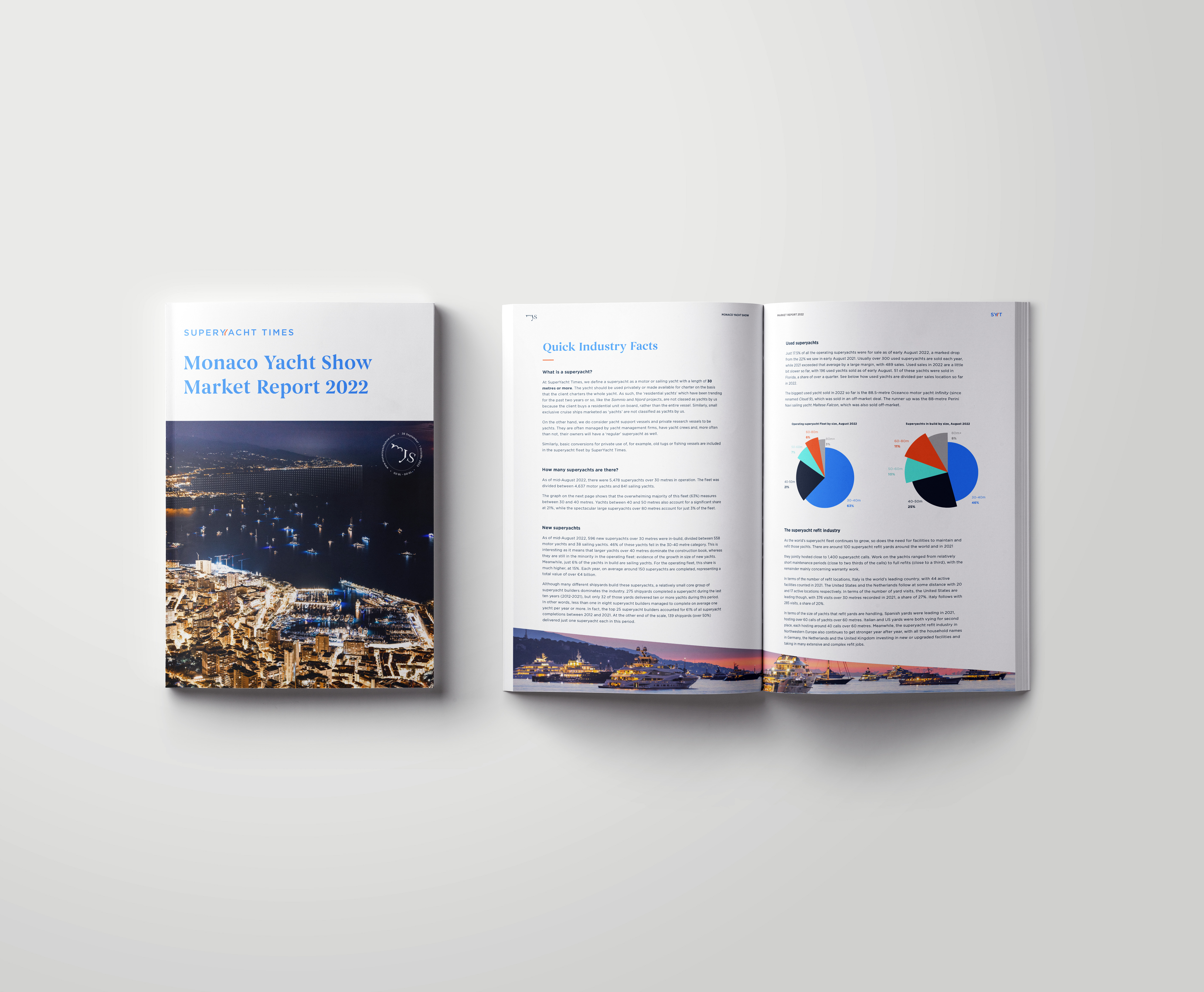 What to expect
Despite some challenges due to military conflicts and economic uncertainty, the market remains strong, and many builders continue to have well-filled order books, with backlogs for some popular models stretching several years ahead. Having said that, the market numbers are not hitting the dizzying heights witnessed in 2021. While demand from Russian has all but evaporated, the appetite of particularly American buyers remains as strong as ever.
One thing is for sure, the Monaco Yacht Show once again has an excellent line up of new and used superyachts, including the largest yacht ever to have been displayed at the show.
Topics covered in the report include:
- Quick Industry Facts
- What is happening in the industry?
- Market Outlook and trends
- Yacht brokers share their thoughts of the importance of yacht shows
- Ownership of superyachts analysed by region and nationalities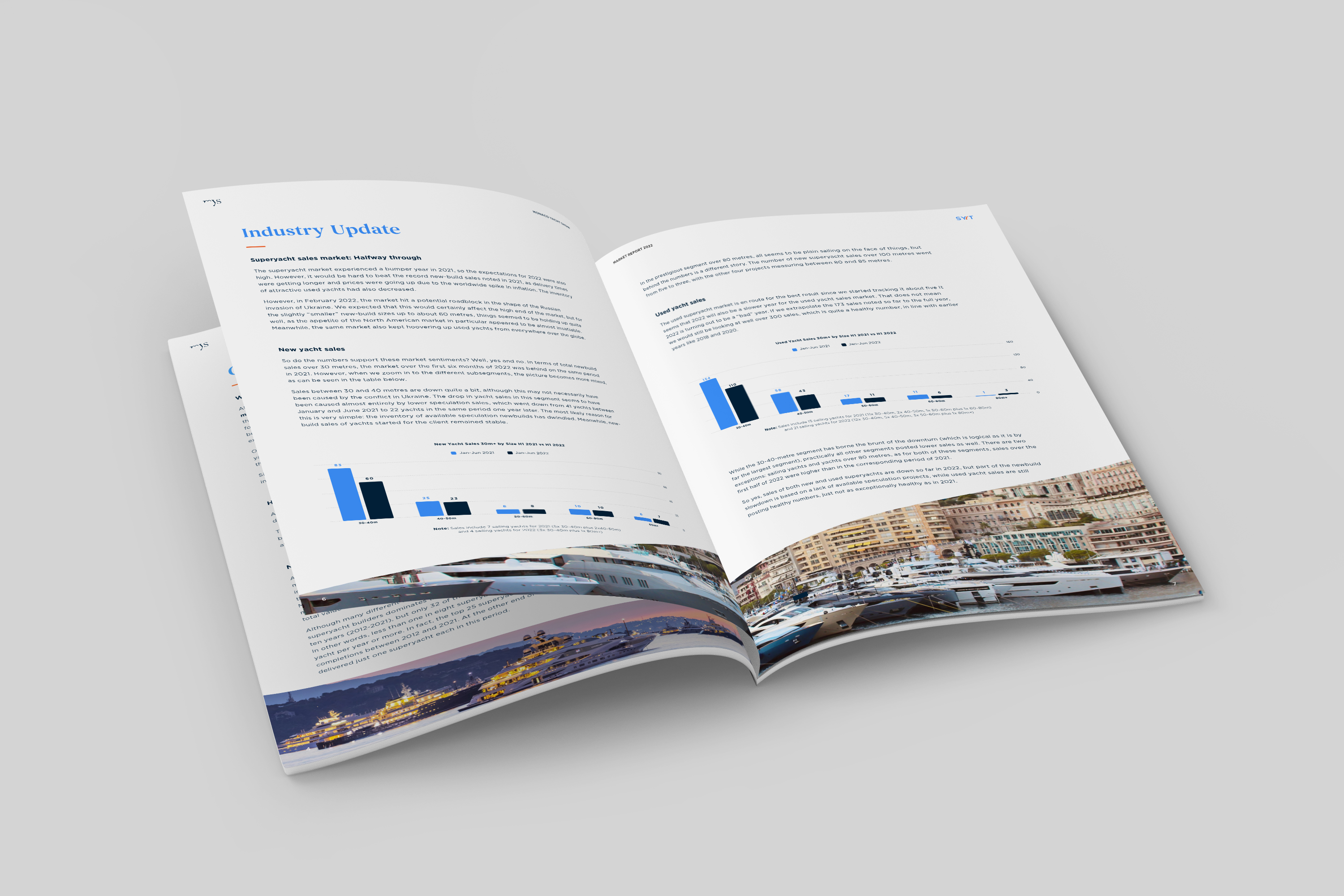 Download your copy of SuperYacht Times' Monaco Yacht Show Market Report 2022 now free of charge. For more information on our bespoke consultancy services or to get a demo of our market-leading superyacht intelligence system SYT iQ, get in touch with our sales team.